HADSHCD036 Hadshot Haheizar release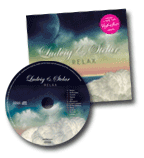 With more than a decade of collaborative work in the studio, Damir Ludvig and Goran "Stelar" Stetic have acquired a broad musical repertoire forging ahead through a variety of successful musical projects. Ludvig & Stelar seem to explore the wide-open range of both electronic and acoustic instrumentation available for creating first-class easy listening music.

Without being burdened by a single hackneyed sound, the music gives a gentle excursion through their dreams, combining soft undertones with a variety of live elements. Vocals, Percussive, brass and string instruments on the album are played by 11 guest musicians including Bing Crosby's son Harry.
track listing:
Relax*
Reflection*
Sunset*
Signal*
One
Whispers
C'est L'amour
If You Believe
Plaza
Solaris
Paradis
Listen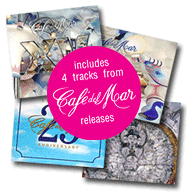 *taken from Café del Mar series (vol.15, Dreams 4, 25th Anniversary, vol.11)